Your wedding day will always remain one of the most treasured memories, commemorating love, commitment, and the beginning of a journey together. There are an average of two million weddings in the United States every year, and of course, everyone wants theirs to stand out. Planning the ideal ceremony can be thrilling but can also present challenges along the way.
From choosing the ideal venue and curating a delightful menu to creating a magical ambiance and ensuring smooth logistics, there are countless details to consider.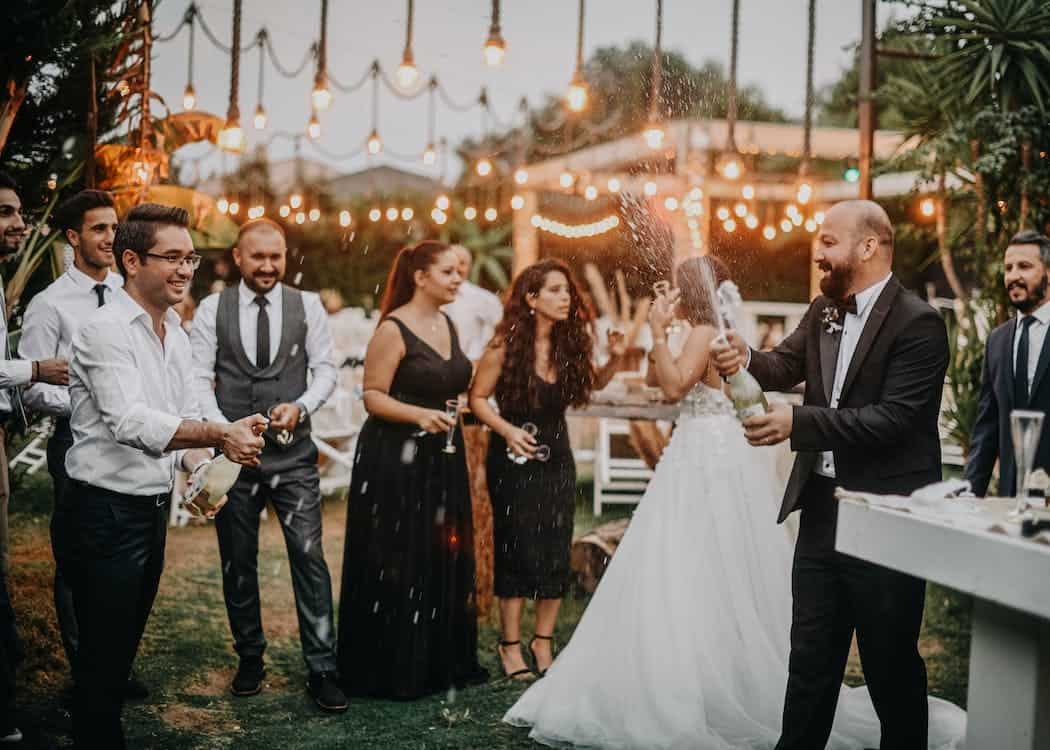 The Significance of Timeless Jewelry: The Gold Necklace
Amid all the planning, from picking out dresses to curating menus, there's an element of timelessness that every bride often seeks to incorporate: jewelry. Particularly, gold necklaces have stood the test of time, signifying not just beauty, but also the bond and commitment shared between couples.
A gold necklace, draped elegantly around a bride's neck, can elevate her entire look. It's not just about the shimmer and shine, but the sentiment behind it. For many, these necklaces are handed down through generations, symbolizing love stories from the past and promising new tales of love in the future. They effortlessly fit into both contemporary and classic wedding themes, making them a favorite choice for brides across the globe.
When choosing a gold necklace, consider its weight, design, and how it complements your wedding dress. Sometimes, less is more; a delicate gold chain with a pendant can be just as striking as an ornate choker. For those who prefer a touch of modernity, designers are nowadays merging traditional designs with modern aesthetics, offering myriad choices for the modern bride.
So, as you move ahead in your wedding preparations, pause to reflect on the timeless charm of gold necklaces. Beyond just an accessory, they're a tale of love, tradition, and the beautiful journey you're about to embark on.
Our comprehensive wedding planning guide is here to guide you through every step and provide invaluable insights and practical tips that will ensure that your big day will truly be special. Whether your dreams involve hosting an extravagant party or an intimate affair, let us show you how to plan an ideal celebration that will leave lasting memories both for you and your guests alike.
Dress to Impress: Find the Perfect Wedding Dress
Finding the ideal gown is every bride-to-be's dream. It sets the scene for their big day while reflecting her individuality and style. The process of selecting your ideal wedding gown can be an adventure filled with emotions, anticipation, and excitement. From exploring various dress styles to researching bridal trends and gathering inspiration, the process involves immersing yourself in a world of elegance and beauty. Bridal appointments become cherished moments shared with loved ones as brides-to-be try on a myriad of gowns, seeking the one that makes their heart skip a beat.
Balancing personal preferences, budget considerations, and the vision of a dream wedding, the search for unique wedding dresses is both thrilling and meaningful. Whether it's a classic ballgown, a sleek mermaid silhouette, or an ethereal A-line dress, the quest to find the dress that captures the essence of the bride's aspirations is an unforgettable experience that culminates in a gown that will forever be cherished as a symbol of love and new beginnings.
Create a Buzz About Your Wedding on Instagram
Instagram can help create excitement and anticipation about your big day through visual-centric social media posts that create buzz about it, making the event both entertaining and informative for guests. From sharing the journey of wedding preparations to sneak peeks of the venue and decor, Instagram allows you to showcase every aspect of your special day in an artistic and captivating way.
One way to create buzz about your wedding on Instagram is by using an Instagram font generator, which can add a personal and eye-catching touch to posts and Stories. A font generator enables you to choose from an extensive range of stylish fonts when customizing text on posts and Stories. You can choose fonts that align with your wedding theme or reflect your personality as a couple, making your content stand out and feel more authentic.
Utilizing creative hashtags, live videos, and interactive polls, you can involve your followers in the wedding planning process, making them feel like a part of the celebration even before it begins. Encourage your guests to share their excitement using the designated wedding hashtag, and you'll be amazed at the incredible sense of community it fosters. By harnessing the power of Instagram, you can turn your wedding into a viral event, leaving a trail of cherished memories and heartfelt connections long after the last dance.
Curating a Delightful Menu
Curating a delightful menu for your wedding is an art that leaves a lasting impression on your guests. From delectable appetizers to mouthwatering main courses and decadent desserts, every culinary choice reflects your taste and style as a couple. Consider your guests' preferences and dietary requirements while selecting the dishes, and don't shy away from adding personal touches that hold sentimental value.
Find an outstanding catering team and collaborate on crafting an exquisite menu combining timeless classics with adventurous new offerings, guaranteeing every bite will delight and satisfy. A well-curated menu adds extra joy and makes the event that much sweeter for all those attending.
Choose the Right Entertainment and Music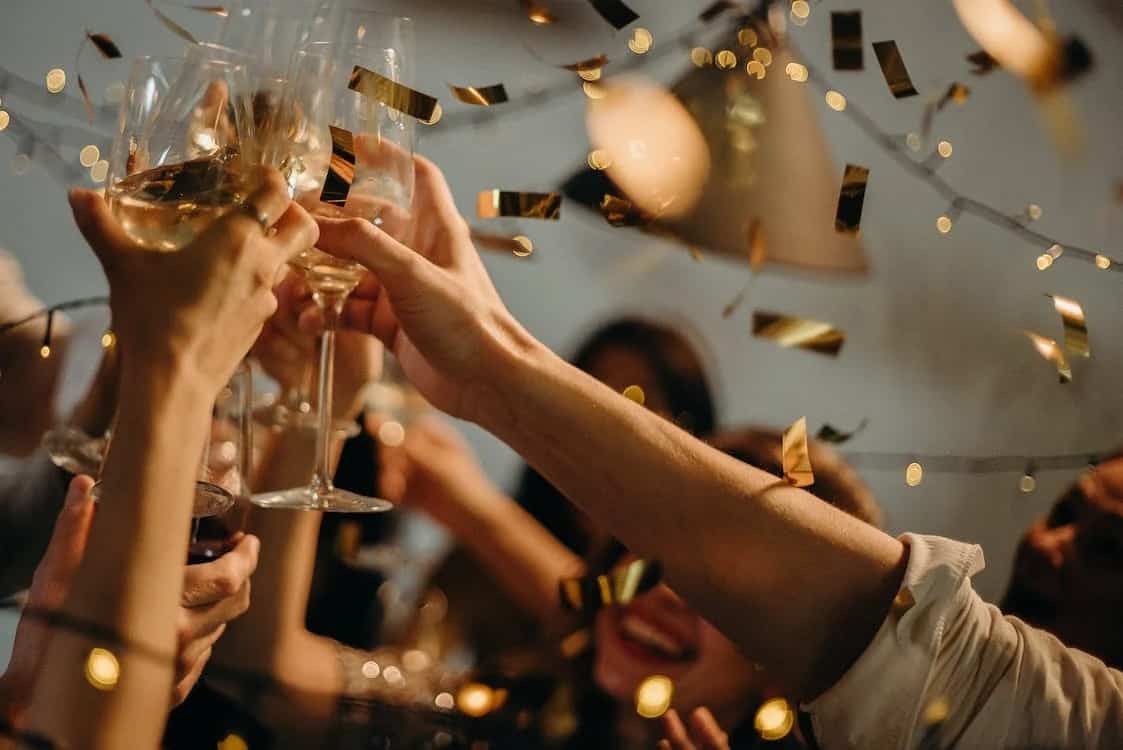 Choosing the right entertainment and music for your wedding is key to creating a vibrant and unforgettable atmosphere. Whether you opt for a live band, a DJ, or a combination of both, the entertainment should align with your wedding theme and reflect your personalities as a couple.
Consider incorporating special requests or dedications that hold sentimental value for you and your guests. The right entertainment not only sets the mood but also creates cherished memories that will have everyone talking about your joyous celebration for years to come.
Ensure Guest Comfort and Happiness
Ensuring guest comfort and happiness is an essential aspect of hosting a memorable wedding celebration. Thoughtful consideration for your guests needs and preferences can elevate their experience and leave a lasting positive impression. Providing clear directions and helpful information about the venue, parking, and accommodations helps guests feel at ease from the moment they arrive. Organizing comfortable seating arrangements during the ceremony and reception, along with ample space for mingling and socializing, fosters an inviting ambiance.
Consider implementing thoughtful touches like a coat check or a designated area for children to play, allowing guests to fully immerse themselves in the festivities without any worries.
Final Thoughts
In this blog post, we provided practical tips to guide couples through the journey of orchestrating a remarkable and enjoyable celebration. By setting a solid foundation with a clear vision and budget, couples can confidently explore various options for venues, menus, wedding attire, decor, and entertainment that align with their unique style and preferences.
The importance of personal touches and thoughtful details cannot be overstated, as they create a truly personalized and unforgettable experience for both the couple and their guests. Also, embracing the power of Instagram and social media to share excitement and build anticipation further amplifies the joy surrounding the special day.